Making ancient art relevant for modern audiences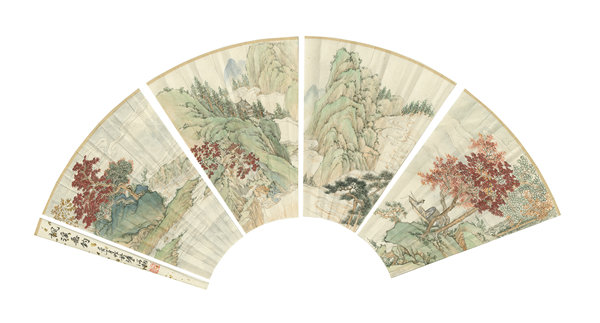 He Ting and Xiao Han were classmates at Shanghai Normal University, where they majored in traditional Chinese painting, an ancient art they were so enthralled with that they decided to make a career out of promoting it in the modern era.
After completing their graduate studies, the duo took on jobs, such as art editor or a lecturer at a school for the elderly, before realizing that the best way to promote the ancient art is to experiment with it themselves, as well as present it in a way that is relevant to younger generations.
The pair, both aged 30, are now full-time artists running their own studios for traditional Chinese paintings.
Traditional Chinese painting, dating back thousands of years, is usually created using ink and water-based colors on materials such as paper or silk.
Despite its long history, He and Xiao believe that the art, which usually evokes a sense of an idyllic life and tranquility, can still be seen as vibrant in today's busy world.
This concept of theirs is now being showcased in a collection of 28 paintings at the Shanghai Public Art Museum. The ongoing exhibition will end on July 5.
Most Popular