'Water bamboo' mats cool idea for more profitable future in East China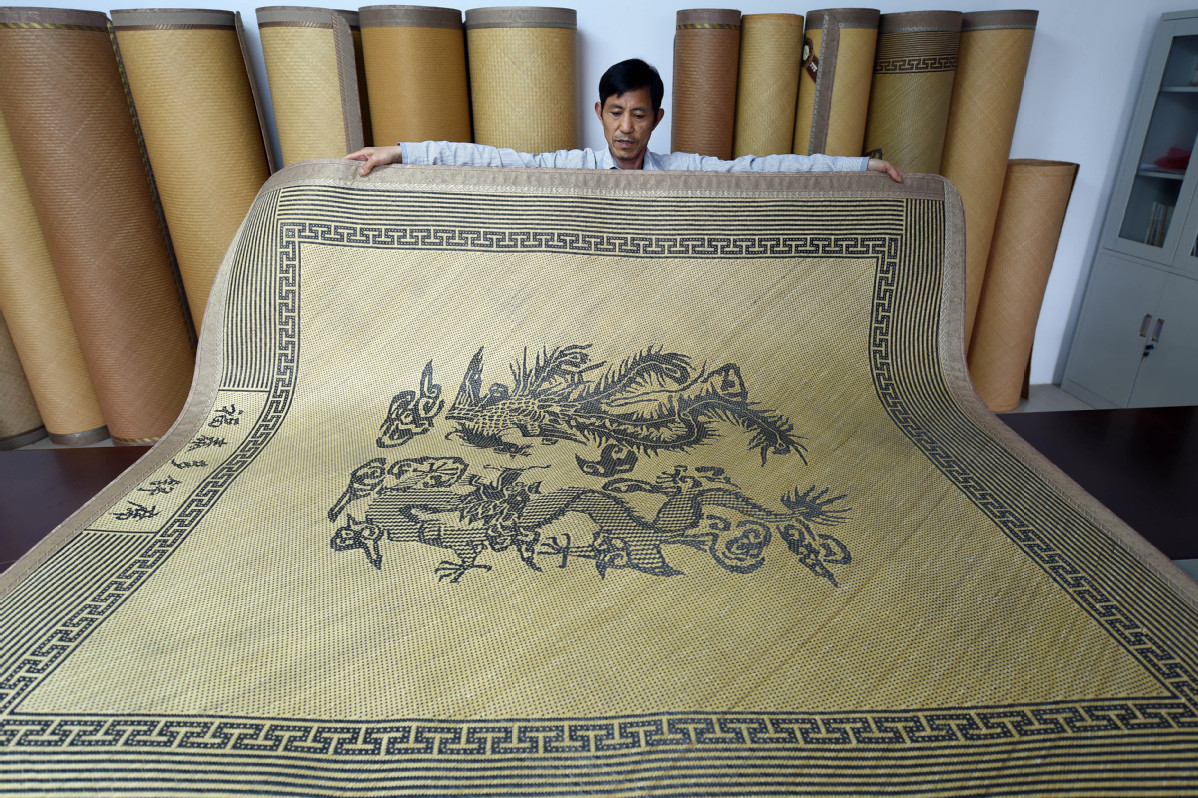 HEFEI-Mats made of "water bamboo" were a necessity to survive the scorching sun for people who lived over 2,000 years ago, but they can still find a niche in the market for their natural, handmade and durable qualities.
Not all mats made of fishscale bamboo are sought after in the market, but the Shu mat is listed as intangible cultural heritage in Wanghe township, Qianshan city, in East China's Anhui province.
The town is historically famed for its fishscale bamboo and fine craftsmanship capable of turning the stiff plant into soft and thin mats.
The ancient handicraft, in recent years, has regained its shine with help from the local government and become a money-spinner for farmers in the town, enabling them to shake off poverty.
Tang Zhulin, an inheritor of the intangible cultural heritage, set up a cooperative with his younger brother Tang Manjie in 2014, one of the first major businesses in the town that brings farmers additional income apart from farming.
Most Popular