Teen overcomes adversity to shine on court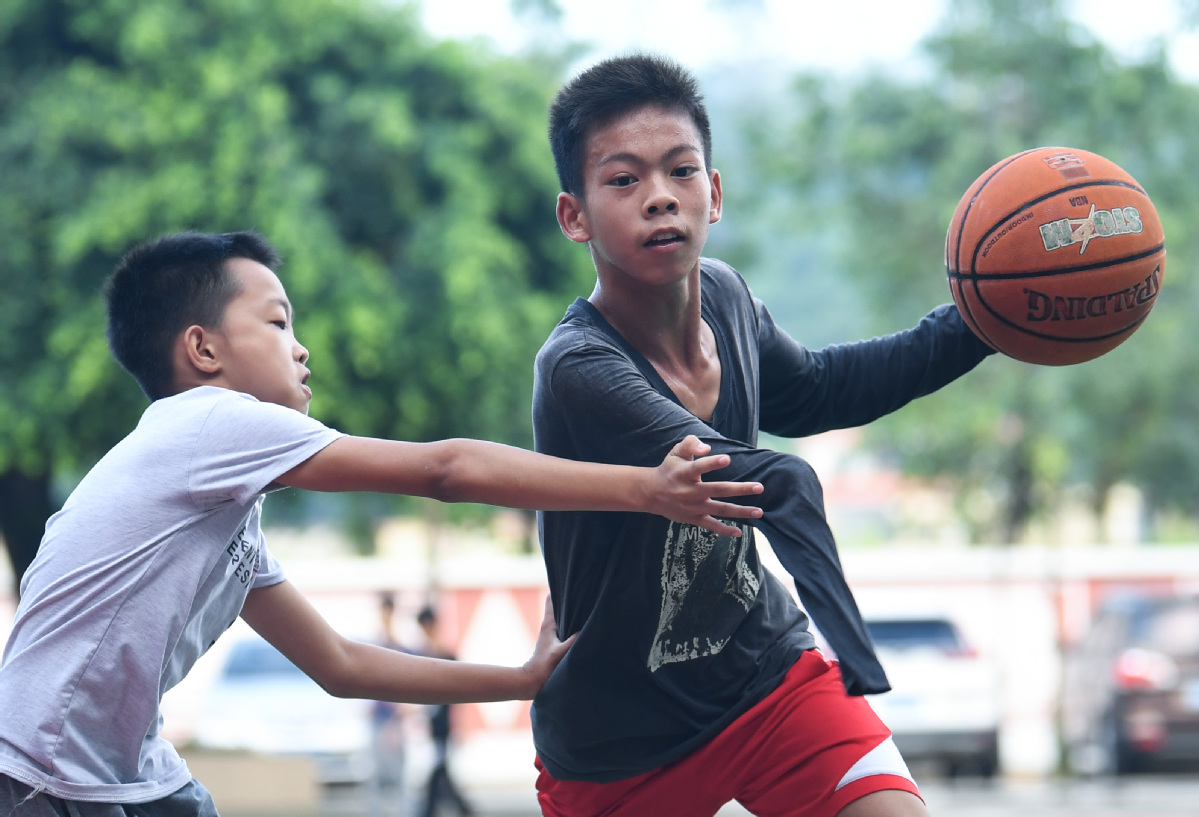 Zhang Jiacheng has a determination that has won many admirers. On court, he holds court. His basketball skills have gone viral. To use the vernacular, the language of the sport, he can wiggle (easily pass defenders), he can put 'em on skates (make defenders look sluggish) and make it rain (fire shots from all angles).
He is also inspirational. "I want to be a basketball player, playing more games and letting more people know me," Zhang says.
He lost the lower half of his right arm in an accident at the age of 5. Now, the 14-year-old boy from Yunfu city, Guangdong province, has gone viral for his mind-blowing basketball skills in a video clip on Sina Weibo.
In the clip of a head-to-head battle, Zhang does a crossover dribble with one hand, outmaneuvers his opponent, who is taller and stronger, and makes a shoot, driving the audience crazy.
His practice and game videos at home and on the court have been viewed about 32 million times on Sina Weibo. Some Weibo users found his story inspiring, commenting that "God knows what he has been through."
Below his clip, Chinese Basketball Association's all-time leading scorer Yi Jianlian commented that "the heart is always the strongest part of the body''.